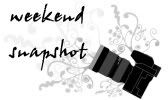 I bet I'll be seeing lots of fireworks photo this week so, I'll put something different but not unusual...hehehe! Went to 2 parties in one day and here's in the 1st house beside a lake! Kids enjoying a new playmate at the huge backyard...

While the adults where chitchatting, drinking and eating at the deck...
Just a preview of us - together,hehehe!
A snap while we were at the boat waiting for the fireworks...